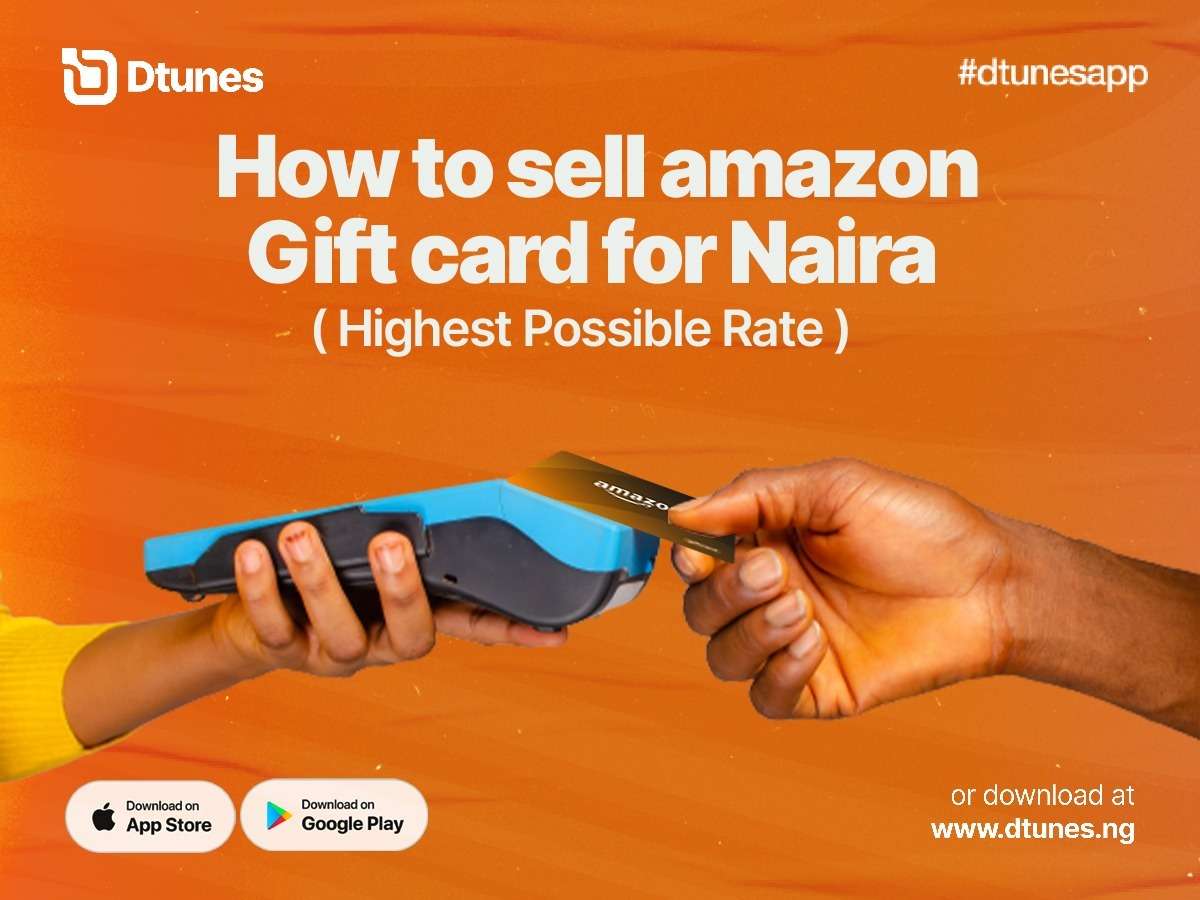 How to sell amazon gift card for naira: Get the highest rates possible in Nigeria
sell amazon gift card for naira: Customers usually seek convenience and ease when performing an online transaction. This means that any online store or platform devoid of these two features will lose potential customers to its competitors.
As the number of numerous online platforms increases, only a few across a wide range of industries have braved the storm by making their services seamless and fast.
If you want to sell gift cards in Nigeria, Dtunes is your best bet in the digital assets industry. They have a fully functional and automated mobile application where customers can trade gift cards.
For anyone who wants to sell amazon gift card for naira, here are some tips that will help you get the best experience and, of course, the best rates.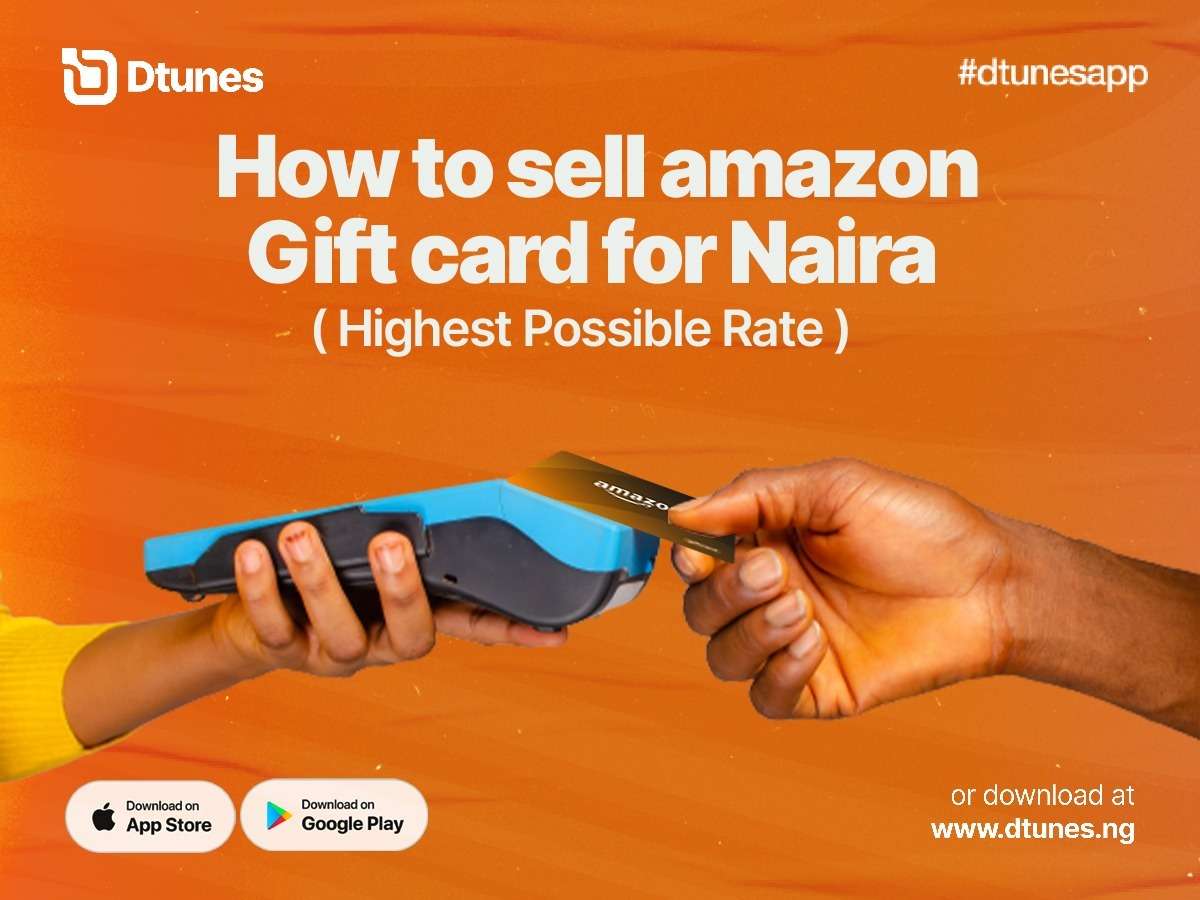 Research on their user experience
When you want to sell any giftcard in Nigeria, the last thing you need is a website or app that slows you down. Similarly, if you find registering on the platform or performing other services difficult, then the brand doesn't prioritize your user experience.
For platforms like Dtunes, you can easily create an account and get started in a few minutes. Funding your wallet is easy, and exchanging your giftcards is equally effortless.
Look out for their customer service
If you want to sell amazon gift card for naira on any platform, you need to be sure of the quality of their customer service. Nobody loves getting stuck at some point in any online transaction, and no one is available to help.
Before you sign up on any exchange app, verify whether their customer service is functional. When you register on Dtunes and reach out to their customer or tech support team, you're likely to get a response quickly.
The most interesting part is they work round the clock all through the week. So, customers who want to trade can sell amazon gift card for naira and get credited instantly.
Pay attention to their security structure
You know something is wrong when you look up reviews online and see many people complaining about getting ripped or scammed of their digital assets. Most times, the platform must have left out tight security measures that should keep fraudsters at bay.
Therefore, even if the exchange brand offers excellent services, having a "below-par" security structure should not be joked with. Dtunes has an excellent security system to prevent unauthorized third parties from gaining access to your account.
Availability of a wide range of gift cards
Another feature to look out for when you want to trade gift cards for naira is the number of giftcards they accept. So, if you want to sell amazon gift card for naira, you need to be sure that they accept the Amazon gift card. On Dtunes, you can trade amazon gift card for naira, alongside other options like Amex Gold, Sephora, iTunes, Nike, Visa, GooglePlay, etc.
How to sell amazon gift card for naira at the best rates
Every digital asset customer wants the best value for their giftcards or crypto. This is why most of them are prone to fall into the hands of scammers. Not everyone who promises high rates can be trusted.
Some lure unsuspecting individuals with a faux assurance of the best rates in the industry, leaving them with little or no chance to make their findings. With Dtunes, you can be sure of getting the best rates for your giftcards. If you want to sell amazon gift card for naira, Dtunes will give you a competitive rate that will meet your expectations.
Get Started with Dtunes
Trading with Dtunes is super-easy; you only need to visit Google Playstore or App store to download the mobile app. Newbies and those experienced in the industry will find the mobile app easy to navigate without help. Dtunes aims to make each customer's experience memorable and worthwhile.